I am wearing flannel pajama pants (I know, ...sexy, huh?) and I just snuggled up under a fleece blanket (because it's colder here today than it is in
Tofino, British Columbia, Canada
!) and I'm wondering something...
Should I be concerned about the blue flashes of static electricity produced by this cozy combination of fleece and flannel and laptop? Because, quite frankly, I'm concerned that I may suddenly burst into flames.
On the other hand: I may burst into flames because I'm so excited to get a blog shout-out from the Pioneer Woman!
Finally! I was beginning to pout. (I'm such a big baby.) She had linked up to all the other cities' bloggers who had
attended her book signing
and I was really thinking all she was going to post about Atlanta was a
reference to the sushi
. I was hoping we hadn't offended her and that she was not just trying to put the whole experience behind her. ; )
O! Ye of little faith.
Now today I have over 500 hits because of her and my little bloggy self has never been happier! Thanks for sharin' the love, P-Dub; you're the coolest. I've learned so much from your site (cooking and photography and blogging) and I just wanted you to know.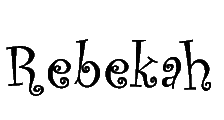 P.S. Now THAT's what I should've said to her instead of drooling on her boots! I wish I was quicker on my feet. I always have been the type to think of a snappy comeback 3 weeks later. *sigh*